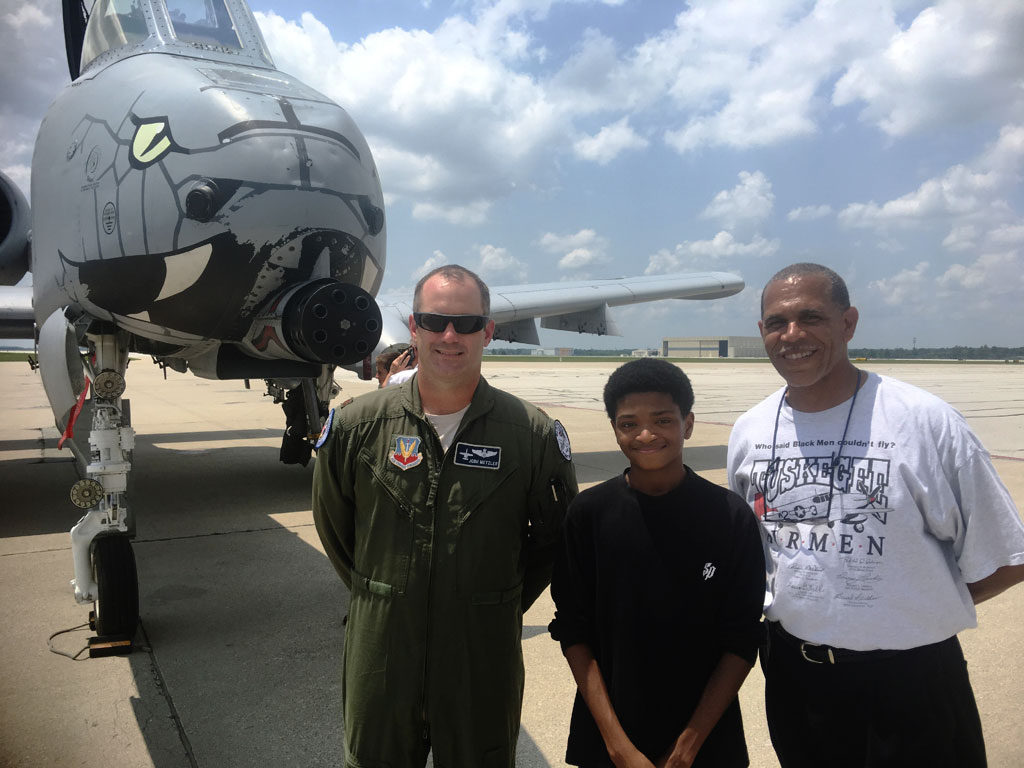 TAI's chapters use the life lessons learned from the legacy of the original Tuskegee Airmen–determination, courage, refusal to accept limits, the ability to seize opportunity–to teach career and leadership lessons in a variety of aviation-themed educational programs on a local level.
The Tuskegee Airmen were more than simply aware of the latest aviation technology of their day. They were the best at using it! Lt. Colonel James H. Harvey, III was the winner of the 1st … AND…. the 2nd Top Gun Competion for the Best Fighter Pilot in the United States Air Force.
Both he and his Crew Chief, Bufford Johnson, were Tuskegee Airman.
THE ACTIVITIES BELOW ARE SUGGESTED AS A STARTING POINT FOR EXPLORING AVIATION THEMED EDUCATIONAL PROGRAMS IN OUR COMMUNITY, REGIONS AND NATION.
INDY AVATION CAREER EDUCATION
(INDY ACE) ACADEMY
The Aviation Career Education (ACE) Academy is a nationally recognized program sponsored by the Federal Aviation Administration (FAA) designed to offer an introduction to the aviation industry and also expose aviation jobs and careers to middle and high school students.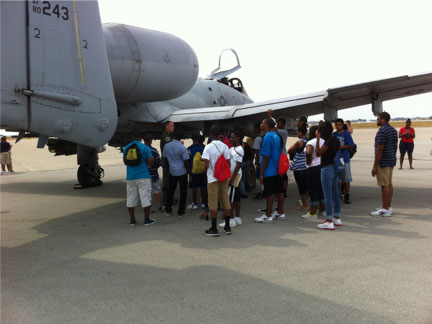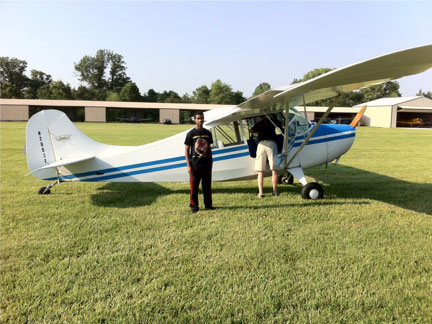 Spring thru Fall of each year
Founded in 1992, the Experimental Aircraft Association's Young Eagles program has dedicated nearly 25 years to giving youth ages 8–17 their first free ride in an airplane. It's the only program of its kind, with the sole mission to introduce and inspire kids in the world of aviation. Today, the Young Eagles program has flown over 2 million kids with the help of the EAA's network of volunteer pilots and ground volunteers.
Beyond having technical knowledge, softs skills are increasingly essential to success.
There are five critical skills most likely to increase odds of success across all outcomes and which employers expect employees to have: social skills; communication; and higher-order thinking skills (including problem solving, critical thinking, and decision-making); supported by the intrapersonal skills of self-control and positive self-concept.
Leadership soft skills, in addition to technical prowess, were essential to the Tuskegee Airmen's success!
The capacity to exceed the expectations of self, as well others;
The willingness to work alongside other persons that one wouldn't normally; and
The courage to serve a purpose greater than self without expectation of reward.
Being more than aware of today's technological revolution is essential.
We stand on the brink of a technological revolution that will fundamentally alter the way we live, work, and relate to one another. In its scale, scope, and complexity, the transformation will be unlike anything humankind has experienced before. We do not yet know just how it will unfold, but one thing is clear: the response to it must be integrated and comprehensive, involving all stakeholders of the global polity, from the public and private sectors to academia and civil society.
Source: The Fourth Industrial Revolution: what it means, how to respond